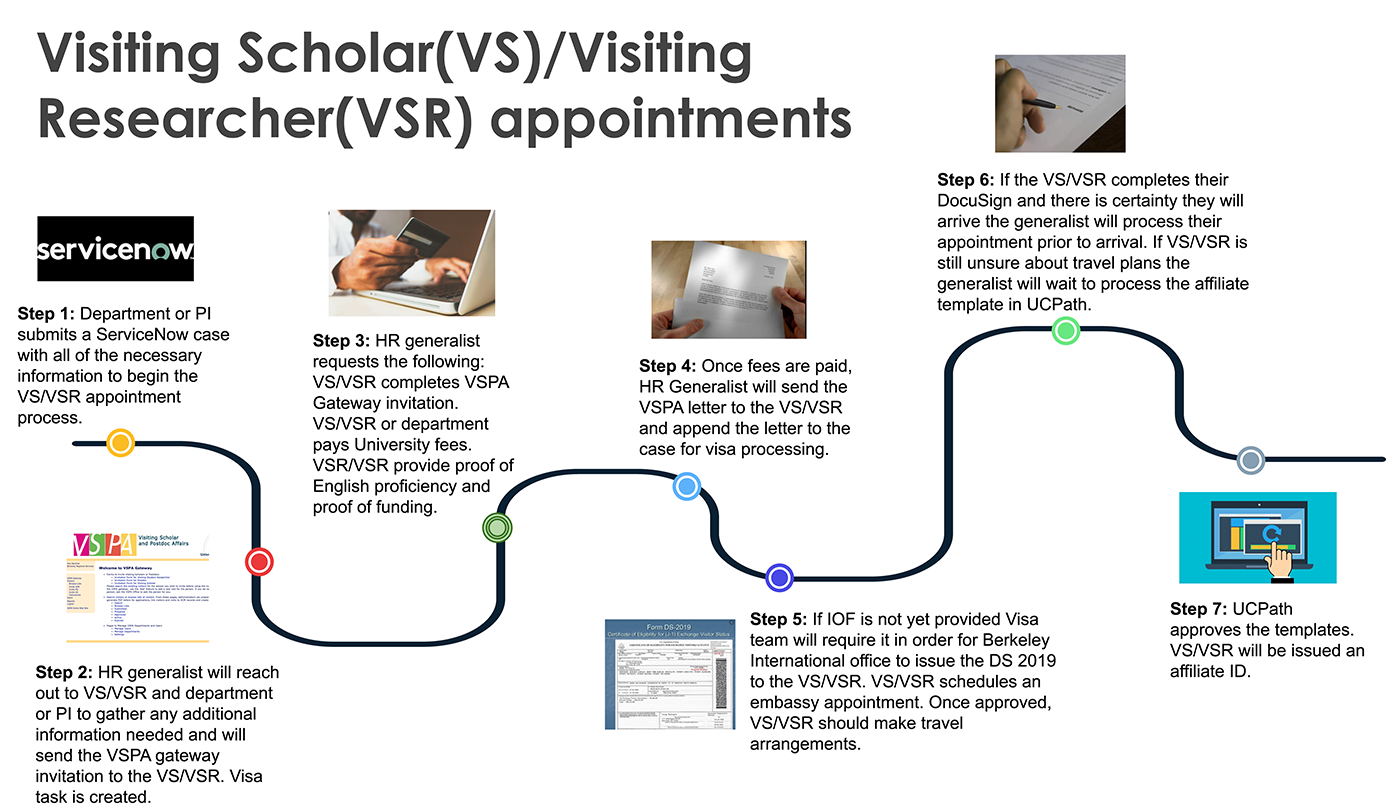 Expand to see Visiting Scholars and Students Hiring Steps Text
Step 1: Department or PI submits a ServiceNow case with all of the necessary information to begin the VS/VSR appointment process. 
Step 2: HR generalist will reach out to VS/VSR and department or PI to gather any additional information needed and will send the VSPA gateway invitation to the VS/VSR. Visa task is created.
Step 3: HR generalist requests the following:VS/VSR completes VSPA Gateway invitation. VS/VSR or department pays University fees. VSR/VSR provide proof of English proficiency and proof of funding.
Step 4: Once fees are paid, HR Generalist will send the VSPA letter to the VS/VSR and append the letter to the case for visa processing.
Step 5: If IOF is not yet provided Visa team will require it in order for Berkeley International office to issue the DS 2019 to the VS/VSR. VS/VSR schedules an embassy appointment. Once approved, VS/VSR should make travel arrangements.
Step 6: If the VS/VSR completes their DocuSign and there is certainty they will arrive the generalist will process their appointment prior to arrival. If VS/VSR is still unsure about travel plans the generalist will wait to process the affiliate template in UCPath.
Step 7: UCPath approves the templates. VS/VSR will be issued an affiliate ID.